I noticed another question on the forum about the datastore that was not answered yet, so that one is a duplicate. Thanks you for your time. Is there any efficient way to do this without simply exporting it as-is and filtering the data in Excel? Actions Copy To Clipboard copy external link to clipboard copied! Jan 11, Total Views: The vApp heterogeneous cluster requires the deployment of the OS upgrade and the product upgrade. These are spread out over a number of datastores, all member of the same storage array.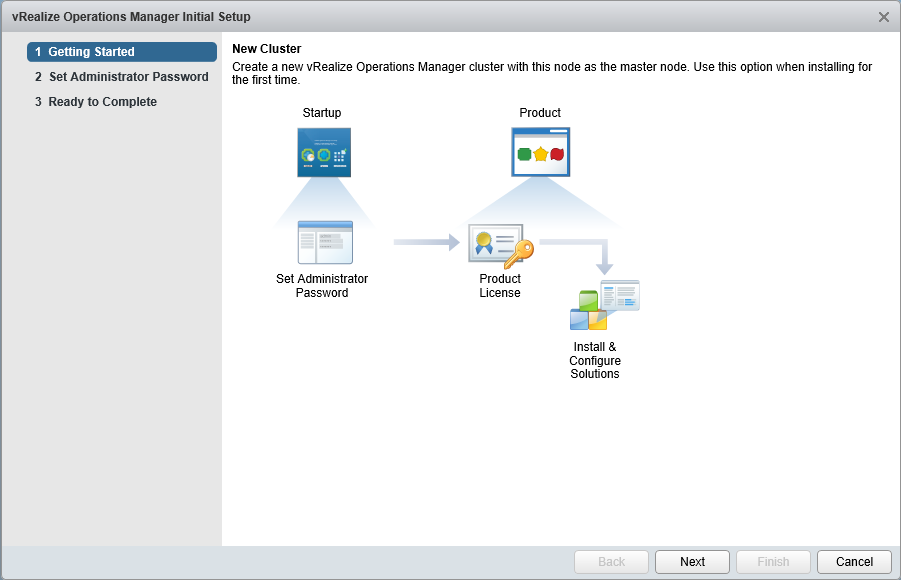 | | |
| --- | --- |
| Uploader: | Akinolmaran |
| Date Added: | 21 February 2013 |
| File Size: | 42.59 Mb |
| Operating Systems: | Windows NT/2000/XP/2003/2003/7/8/10 MacOS 10/X |
| Downloads: | 20228 |
| Price: | Free* [*Free Regsitration Required] |
I'm still fairly new to vRO, so any advise appreciated. Are you the publisher? I don't like user see this kind of information by default. The CPU, memory, and disk requirements that will meet the needs of a particular environment depend on the number and type of objects in your environment and data collected, which includes the number and type of adapters installed, the presence of HA, the duration of data retention, and the quantity of specific data points of interest.
VMware Communities : Discussion List – vRealize Operations Manager
Is vRealize configured wrong? I am in the phase of testing vrops 6.
In this way, you can select the option to reset out-of-the-box content when you install the software update, and the update will provide new content without overwriting customized content. We are on vROps 6. Leave this field empty.
Thanks you very much. I've been playing around with the 'Project' feature in vRealize, but either I'm not getting it, or it is displaying wrong numbers. This enhancement lets customers deploy single choice and suite licenses together. What am I missing?
Anyone have any thoughts on what the heck is going on? If you have customized the content that vRealize Operations Manager provides such as alerts, symptoms, recommendations, and policies, and you want to install veops updates, a best practice is to clone the content before performing the upgrade.
The following information did not make it into the product Help or documentation in time for publication. We're on version 6. And that just can't be right. VMware vRealize Operations Manager.
vRealize Operations Manager Release Notes
Failed to get information from tenant". I noticed another question on the forum about the datastore that was not vrkps yet, so that one is a duplicate.
Embed this content in your HTML. I suspect that is has something to do with the Header.
The RHEL heterogeneous cluster requires the deployment of only the product upgrade. Here is my script: If you continue to use this site we vros assume that you are happy with it. We're getting reports about slow performance during certain hours for a few VMs.
The product is completely integrated into vSphere web client single UI with access to all object types and not as a separate management product. These scripts ran for a vrrops of months on vROPS 6. Discussion List – vRealize Operations Manager http: To get this number, go to the Cluster Management page in vRealize Operations Manager, and view the adapter instances of each node at the bottom of the page.
Has anybody seen this behavior and what can be done about it. Using Process Monitor the process is constantly trying to access the C: To address this issue, install the public patch documented in KB Known as "Dirty COW" the issue may allow for a local privilege escalation. Do you have an article that I go through or steps that I can follow to integrate vRops 6.